Sometimes they appear while taking a shower, sometimes while stuck in a traffic jam; and every so often, one will show up in your dreams. They do not pop up every day, but when they do, we are delighted by them.
Ori Saidi and Daniel Gassner met in 1999 at the Ascola School of Art and Design in Tel Aviv. It was the beginning of a beautiful friendship. In 2004 they embarked on a mission to open a design studio, and named it OTOTO, which in Hebrew means "any minute now", with the understanding that an innovative idea can pop into your head at any given moment. Dani and Ori were inspired by the notion that the next great idea is always right around the corner, waiting to arrive.
SEE OUR BEST SELLERS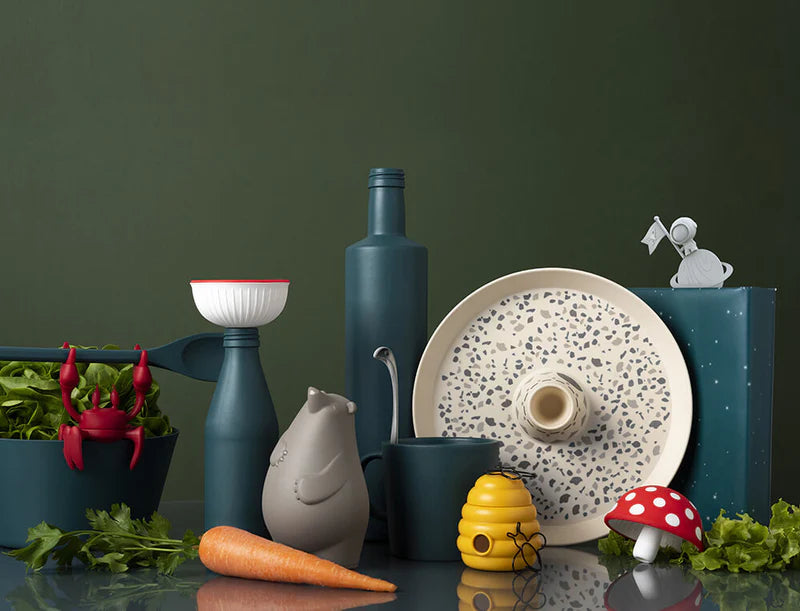 OTOTO products are functional household items with a witty and unexpected twist. Many of them are inspired by fairy tales or myths, as exemplified by the Nessie collection.
The OTOTO team believe humor to be an important part of their design process. They try to infuse that whimsy and playfulness into every product, alongside its functionality.
The studio's unique products are distributed internationally to over 30 different countries and can be found in museums, art galleries and design expos, as well as in home design stores in your area. OTOTO continues to look for new ideas, with a true passion for creation and the desire to share their work with anyone who appreciates creative design as much as they do.
SHOP OUR PROMOS
"Good ideas are rare; when we get them, we like to share"