Regular price
Sale price
$14.00
Unit price
per
Sale
Sold out
Materials: Silicone
Dimensions: 2.95 x 2.28 x 5.75 in

- BPA Free
- 100% Food safe
- Dishwasher safe
- Resistant to boiling water

Designed by OTOTO

Share
Shipping & Return

OTOTO DESIGN LTD accepts orders from across the US 

Standard shipping – Tracking included. 
Your order will be shipped and delivered within 10 business days. 

** Please allow extra days for local holidays, national holidays and weekends. 

For more information (including tracking), consult our Terms and Conditions section.
View full details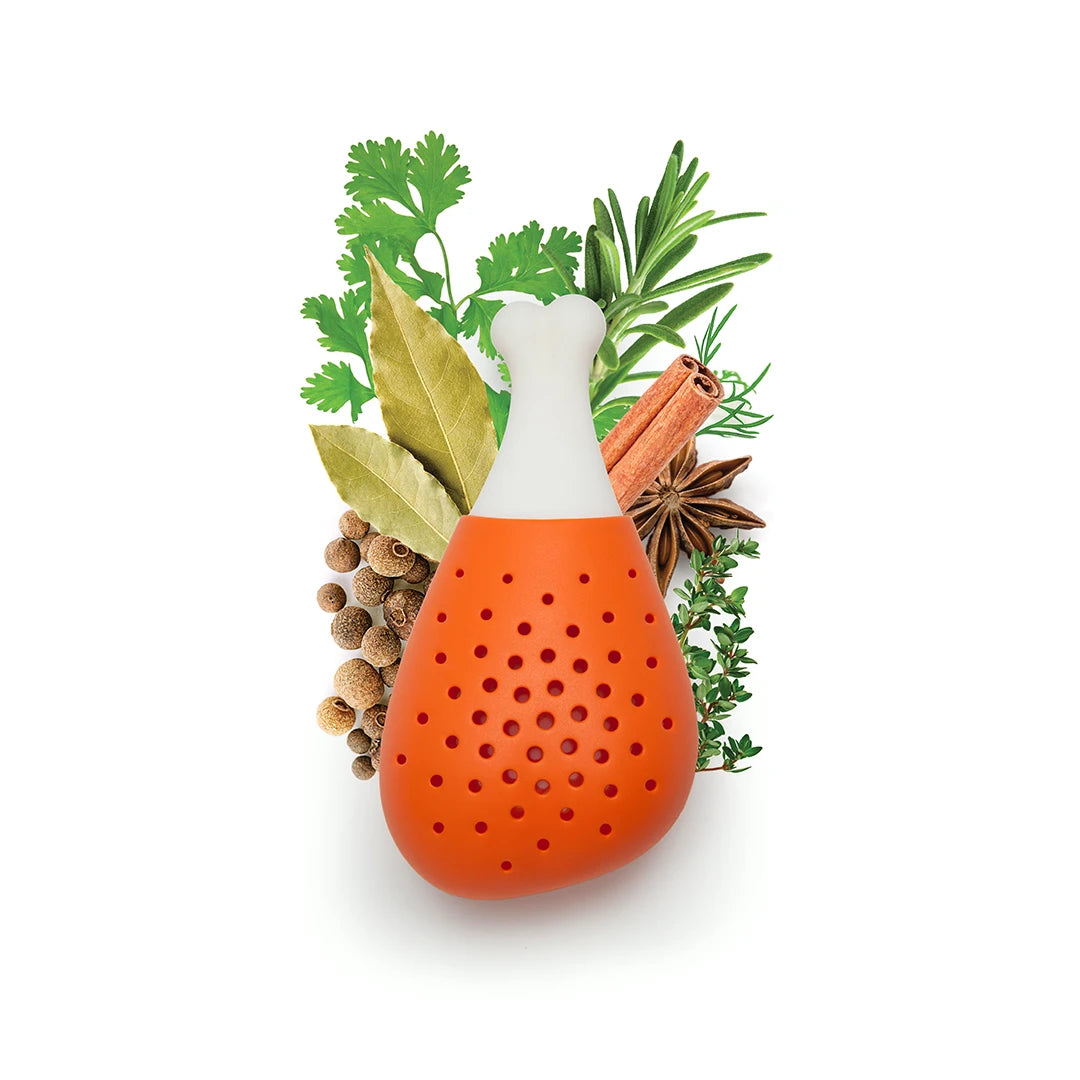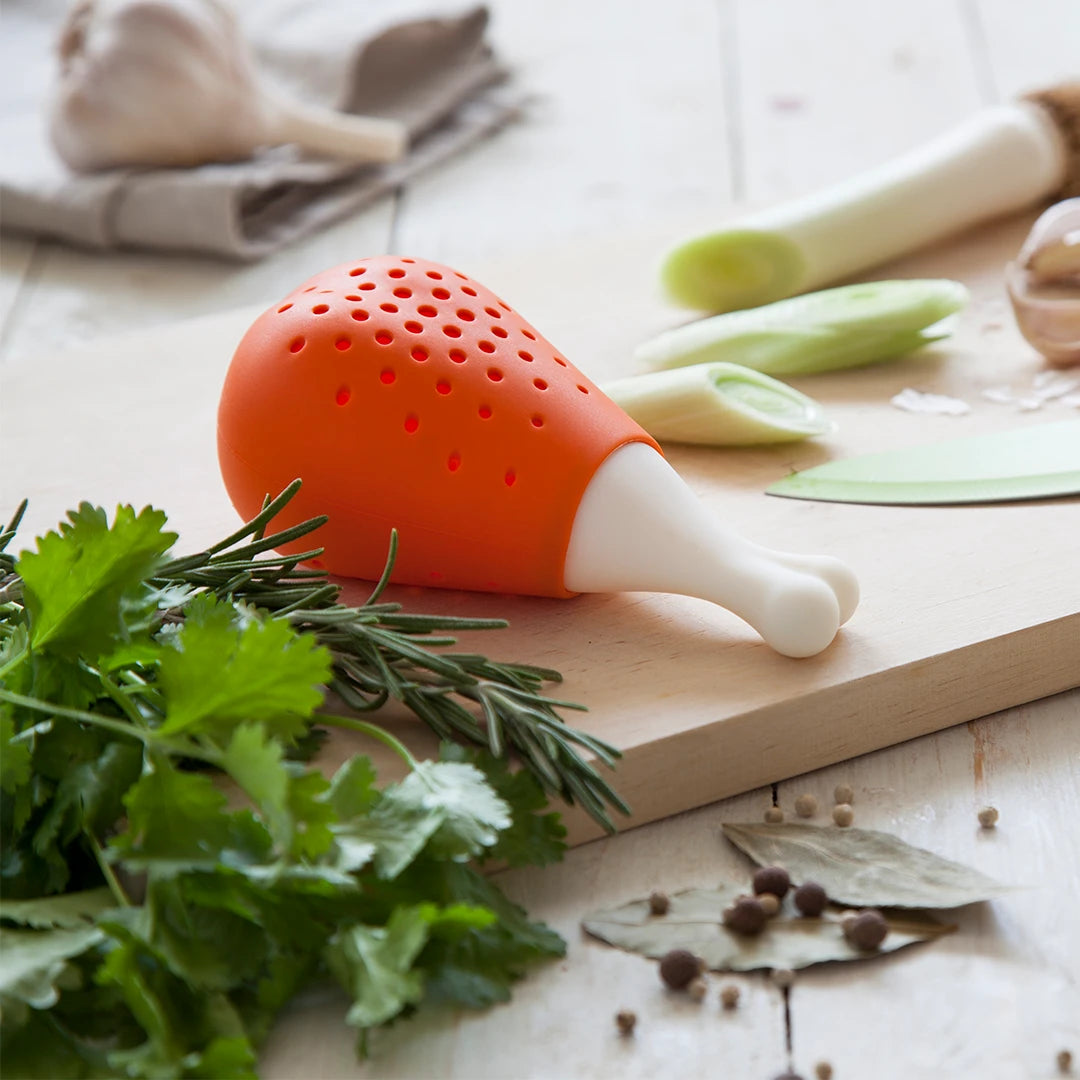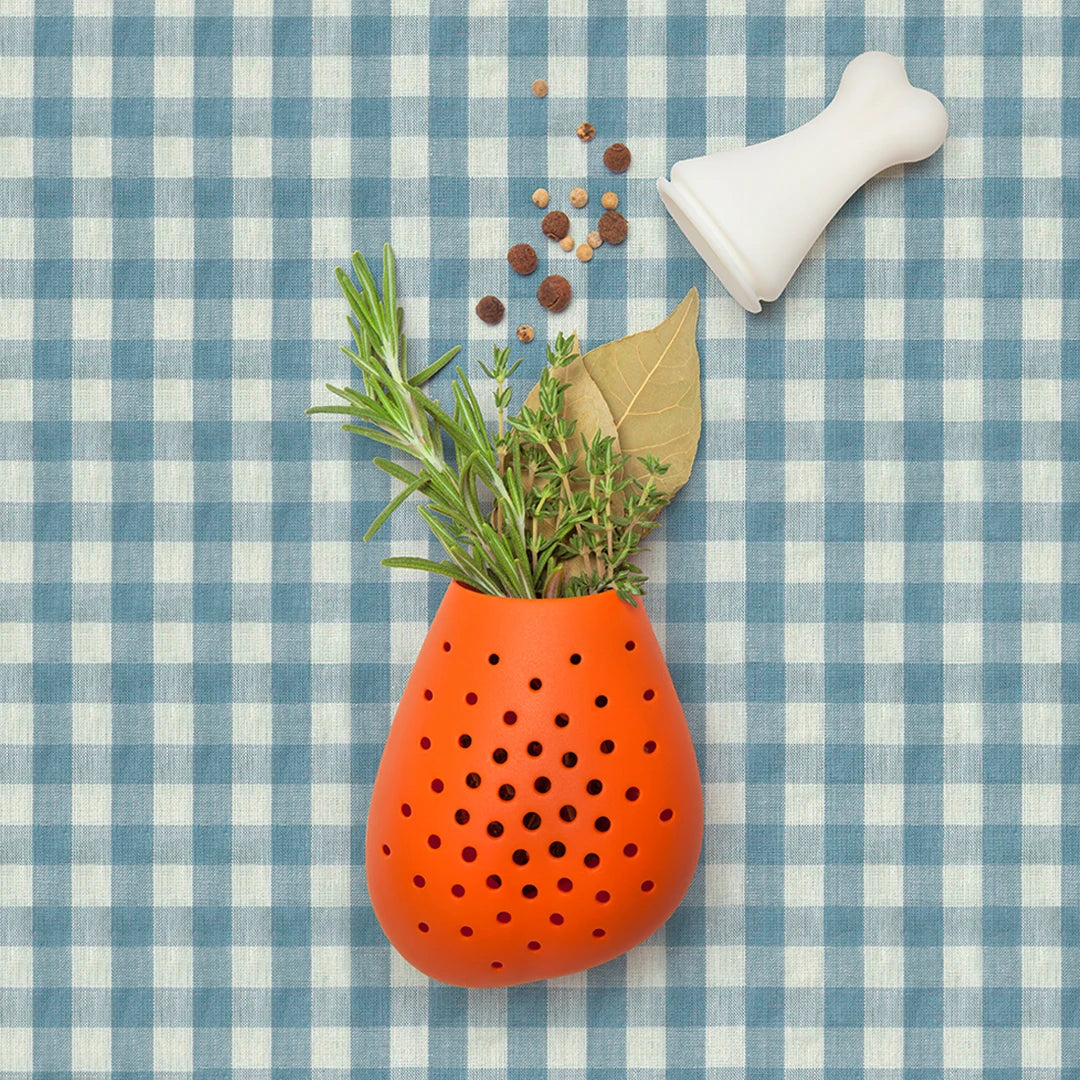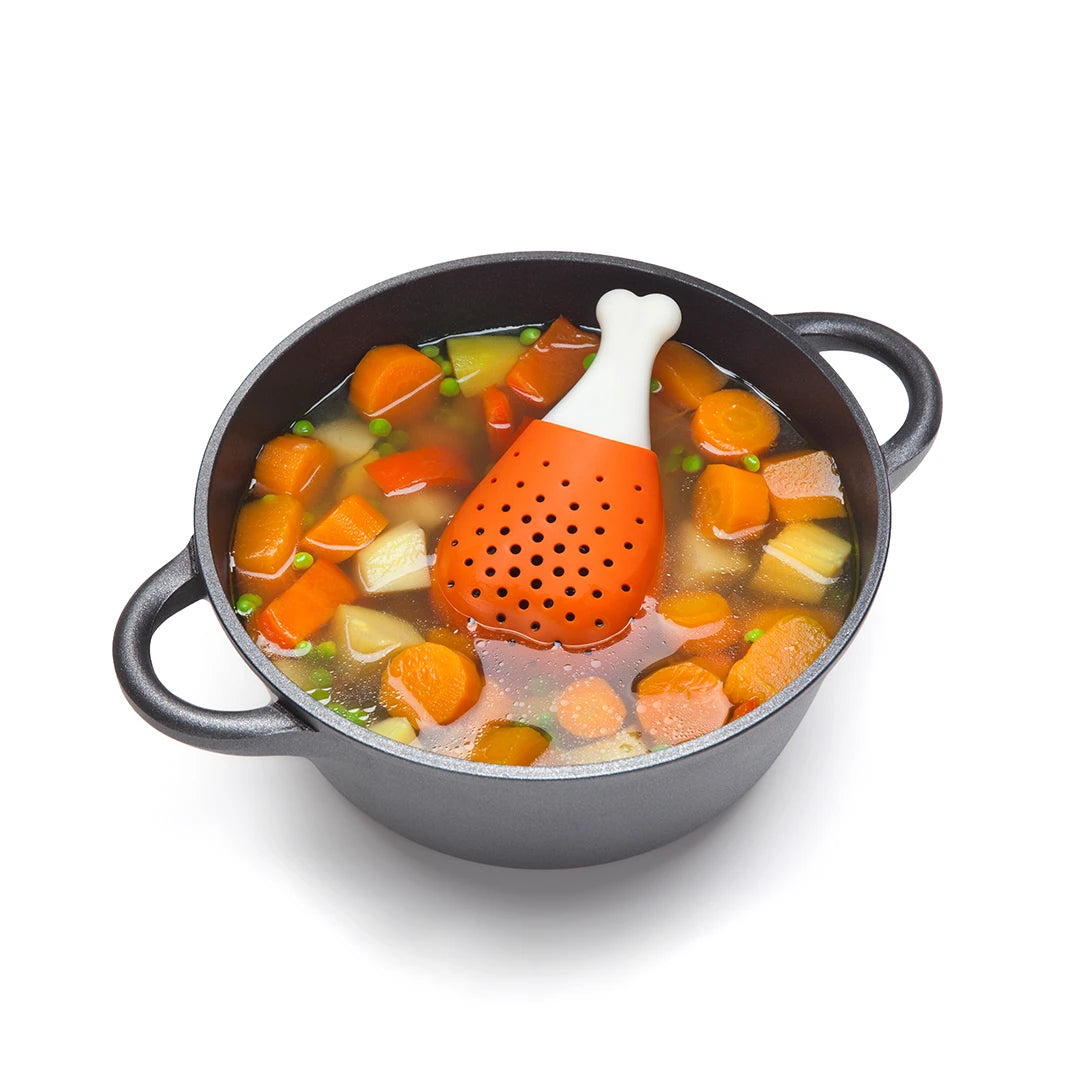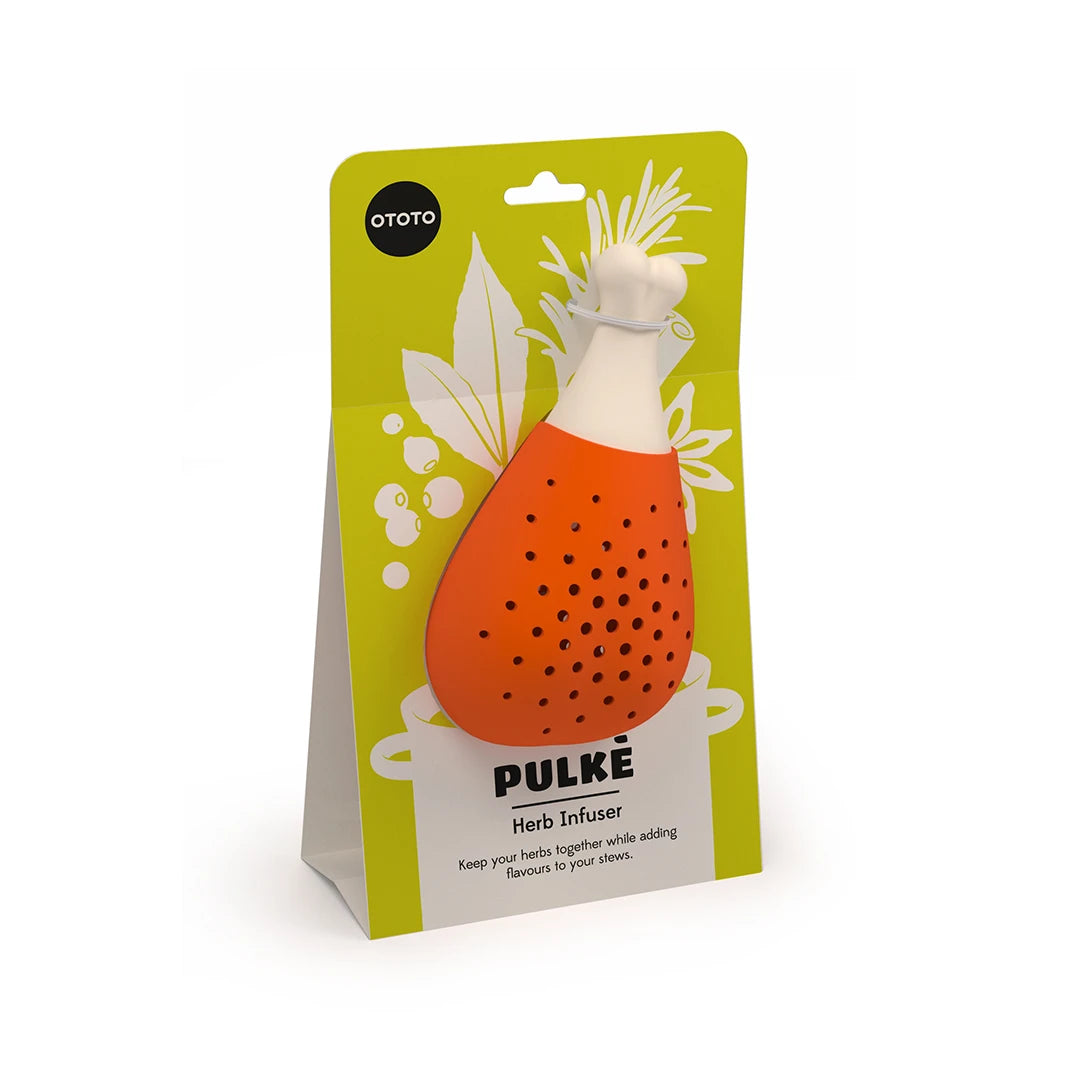 Better than cheesecloth!
Been looking for this little baby for a while. Wasn't my son and wife surprised when they saw this chicken leg in my Beef and Barley soup. Love it!
Seems good! They are gifts for the holiday
Works great in the crockpot
My husband likes to put fresh herbs in his crock pot creations. This keeps them from floating around, and he doesn't need to search for them. Put the herbs in the drumstick, and put it in the pot. Remove and wash at the end. Works great!
So easy to use
I was kind of skeptical at first but wanted to try something different with my potato soup for easter. It was great! I would recommend adding a little more herbs than you usually would to get a stronger flavor (I did two bay leaves instead of one and it was perfect) its great for hispanic dishes where we need to remove the cilantro and parsley towards the end like beans and soups and moro. I wish there was a different look to this so it doesnt look like a dog toy. but overall I love it.
Can take the heat
I received it today in the mail and used it right away to make chicken noodle soup with my fresh herbs. It works. It is easy to clean.
Highly recommend
This gadget worked well for me to make soup with lots of spices and herbs. Easy to clean, wash with hot water right away. I shared it in a foodie group now a lot of them are gna buy it lol 🤓
Love it!
Prefer this to using cheesecloth. I have one for my self and have given 4 as gifts!
It actually works.
It was an experiment for me. I've just stumbled upon it and it was very cute and seemed like e nice way to get rid of the black pepper, bay leaf, etc. when you make a soup. I was worried that the holes won't be big enough for the flavor to escape. But it works! The soup was delicious and it was easy to clean this gadget. But as my husband put it "a great solution to the problem I didn't know we had". :)
Love this
Love it! Saves on using cheese cloth! Would buy again
Awesome product!
Loved this cute product. Exactly as described. No rubbery taste when using.